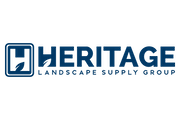 Heritage Landscape Supply Group acquired the assets of Aquarius Supply, an independent distributor of irrigation, outdoor lighting, agronomics, and other landscape products. Terms of the deal were not publicly disclosed.
"After more than 50 years in business, I am honored and excited to announce our new partnership with Heritage," Aquarius president Rob Beausoleil said in a news release. "Heritage is the only company that we believed would take care of our people, treat them like family, and maintain Aquarius' reputation for providing outstanding customer service in our markets."
Hawthorne, N.J.-based Aquarius, founded in 1969, operates a network of ten branches across Pennsylvania, New Jersey, Delaware, Maryland, and Virginia. President Rob Beausoleil and Aquarius's entire sales and operations will continue to lead the business after the acquisition to ensure continuity and consistency. All locations will continue to operate under the Aquarius Supply brand name.
"Aquarius Supply adds a strong platform in an important new geography for Heritage - our first expansion into the mid-Atlantic and northeast regions with plenty of white space and opportunity for rapid growth," Matt McDermott, president of Heritage Landscape Supply Group, said. "We appreciate Rob's trust in Heritage as the right growth partner and steward of the Aquarius legacy and we are delighted to welcome the entire Aquarius team to our growing family of companies."
Heritage Landscape Supply Group is a wholly-owned subsidiary of roofing and building products distributor SRS Distribution. McKinney, Texas-based SRS formed the portfolio group in February 2019. Since forming, Heritage has acquired Normac, MCS Landscape Supply, Florida Integration Supply, Stone Center of Indiana, and Silver Creek Supply Group, opened several greenfield locations under the CPS Distributors and Automatic Supply brand names, and launched the HLS Outdoor brand and platform in the midwest region of the United States. Heritage Landscape Supply Group operates more than 90 locations in 17 states across ten distinct local brands.