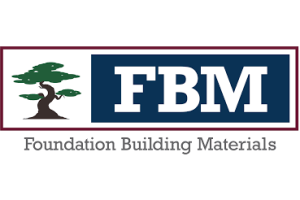 Specialty dealer Foundation Building Materials (FBM) acquired Joe's Wallboard Supply and The Supply Guy. The terms of both transactions were not disclosed by the company.
Colorado Springs, Co.-based Joe's Wallboard Supply is an independent distributor of drywall and accessories, steel framing, insulation, and tools and fasteners. The one-unit business has served the Colorado Springs market since opening in 1997. The Supply Guy, based in Lakewood, Wash., is an independent distributor of tools, fasteners, and other related products.
"With the closing of these transactions, FBM enters the growing Colorado Springs market and builds its complementary products business in the Pacific Northwest," Ruben Mendoza, CEO of FBM, said in a public statement. "These two companies have a strong and successful history, largely created by the talent of their management and employees and long-standing customer relationships."
Tustin, Calif.-based FBM, ranked 9th on the 2019 ProSales 100, operates more than 175 branches across the U.S. and Canada. The company distributes wallboard, suspended ceiling systems, metal framing, and complementary products. FBM acquired two Canadian distributors earlier in 2019: Ontario-based Builders' Supplies Limited in February and Toronto-based Select Acoustics Supply in May.