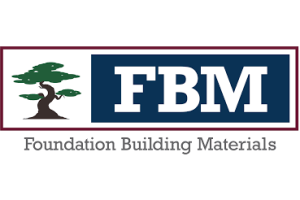 Specialty dealer Foundation Building Materials (FBM) acquired Associated Drywall Suppliers in Louisville, Ky. The terms of the transaction were not disclosed by the company.
Associated Drywall Suppliers is an independent distributor of drywall, metal framing, and suspended ceiling systems. The one-unit distributor has served the greater Louisville, Ky., market since opening in 1980.
"The addition of Associated builds our residential market presence, and compliments our existing commercial footprint in Louisville, Kentucky," Ruben Mendoza, president and CEO of FBM, said in a public statement.
Tustin, Calif.-based FBM, which ranked 9th on the 2019 ProSales 100 list, operates more than 175 branches across the United States and Canada. The company distributes wallboard, suspended ceiling systems, metal framing, and complimentary products. The acquisition of Associated Drywall Suppliers follows four acquisitions by FBM in 2019, including one-unit Joe's Wallboard Supply in Colorado Springs, Co., and one-unit The Supply Guy in Lakewood, Wash.