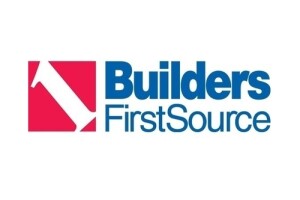 Builders FirstSource (BFS) purchased the assets of Raney Components and Raney Construction, both located in Groveland, Fla. Raney, founded in 1997, pioneered a vertically-integrated manufacturing model and installation model to improve labor productivity and reduce cycle times, according to BFS.
Raney supplies wall panels, roof trusses, roof decking, interior wall framing, and other select building materials and partners with subcontractors to install these products in around three thousand homes per year. The company has an annual revenue of approximately $140 million.
"I am thrilled to welcome Buddy Raney and his entire team of employees into the Builders FirstSource family," BFS CEO Chad Crow said in a public statement. "Raney has been an innovator in our industry in working toward fast and efficient homebuilding by combining the supply of materials with off-site manufacturing to control and accelerate the construction schedule. Their success has been driven by reducing cycle times and increasing labor efficiency, helping to alleviate industry-wide home affordability constraints."
The Raney acquisition is BFS's fourth tuck-in acquisition of 2019, which together provided over $200 million in annual value-added net sales, according to Crow. Crow said BFS remains focused on expanding its ability to partner and integrate with customers to streamline the construction process. BFS will continue to pursue acquisitions similar to the Raney deal which drive construction efficiency and enhance BFS' customer value proposition.
Dallas-based Builders FirstSource supplies of building products, prefabricated components, and value-added services has operations in 40 states with approximately 400 locations. The company has a market presence in 77 of the top U.S. metropolitan statistical areas. Builders FirstSource ranked second on the 2019 ProSales 100.