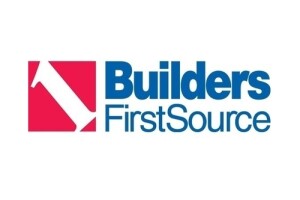 Builders FirstSource (BFS) acquired National Lumber, an independent building materials supplier in New England National Lumber operates 19 facilities across Massachusetts, Connecticut, and Rhode Island, with a diverse mix of products and end markets. Sales at National Lumber are expected to be approximately $440 million in 2021.
"We are thrilled to further expand our capabilities into New England by welcoming National Lumber to the Builders FirstSource family," Dave Flitman, president and CEO of Builders FirstSource, said in a news release. "The company's diverse building materials and service offerings, which include prefabricated components to millwork and their strong R&R mix, will add even more depth to the value-added solutions Builders FirstSource customers rely on. We look forward to strengthening our presence in New England while continuing to pursue additional acquisition and organic growth opportunities across the nation."
National Lumber president Manny Pina, along with other key members of senior leadership, will continue managing local operations for National Lumber following the acquisition.
"Following 87 years as a family-owned company, we are excited about our future with BFS, the biggest, and more importantly, the best supplier of building materials to professionals in the country," Steven Kaitz, National Lumber co-CEO, said. "My sister, Margie, and I have been stewards for over 45 years of a business built by our grandfather, dad, uncle, and now our dedicated employees, who will get to share in our continued success."
Dallas-based BFS operates in 42 states with approximately 580 locations and has a market presence in 85 of the top 100 MSAs. The company provides value-added products such as roof and floor trusses, wall panels, stairs, vinyl windows, custom millwork and pre-hung doors. BFS also distributes dimensional lumber and lumber sheet goods, millwork, windows, interior and exterior doors, and other building products. The dealer has expanded recently through its mega-merger with BMC Holdings and its acquisitions of Michigan-based John's Lumber and Arizona-based Cornerstone Building Alliance. In September 2021, the dealer acquired California TrusFrame, LLC, a designer and manufacturer of prefabricated structural building components, including roof trusses, floor trusses, and wall panels, and Apollo software assets from bankrupt construction technology startup Katerra.