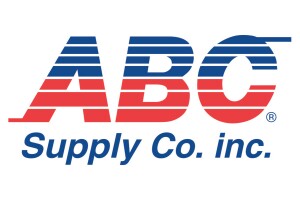 ABC Supply completed its previously announced acquisition of Feldman Lumber, Richardson Gypsum, Rosen Materials, Wallboard Supply Company, and Coastal Roofing Supply from US LBM.
The interior product businesses of Feldman Lumber, Richardson Gypsum, Rosen Materials, and Wallboard Supply Company will operate under L&W Supply while Coastal Roofing Supply will operate under ABC Supply.
"We look forward to welcoming the new businesses into the ABC Supply family," L&W Supply president Dan Piché said in a prepared statement. "These companies share our commitment to serving professional contractors and builders, and combining will allow us to deliver world-class service that will benefit our customers and associates alike."
US LBM acquired Feldman Lumber and Wallboard Supply in 2014 and Rosen Materials in 2015. The three divisions and their subsidiaries operate 42 locations in 12 states, primarily selling and distributing interior building materials, including wallboard, acoustical ceilings, and steel framing.
Beloit, Wisconsin-based ABC Supply operates nearly 900 locations and acquired Chicago-based L&W Supply in 2016.