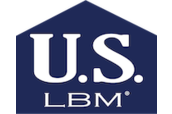 East Haven Builders Supply and Ridgefield Supply Company, two brands in the US LBM portfolio, are combining under the East Haven & Ridgefield Building Supply brand name, according to an email to customers.
"By combining companies, we are expanding our expertise and capabilities to provide you with innovative forward-thinking solutions to help you grow your business," East Haven and Ridgefield said in the email.
East Haven, Conn.-based East Haven Builders Supply was founded in 1960 with the goal of helping contractors in Connecticut, Rhode Island, Massachusetts, and New York. The dealer was one of US LBM's original transactions when it was acquired in the fall of 2009.
Ridgefield Supply Company is based in Ridgefield, Conn., and was acquired by US LBM in November 20202.
The division's portfolio includes an East Haven yard, showroom, and Universal Components truss manufacturing operations, along with Newton Lumberyard in Sandy Hook, Conn., and a showroom in Pleasantville, N.Y.
According to the dealers, the combined brand is expected to benefit its builder and remodeling customers through greater purchasing power, greater access to readily available building suppliers, competitive pricing, new technology, a wider array of products and services, and access to the country's leading manufacturer of building products.