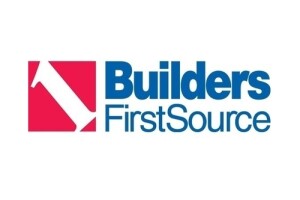 Despite contractions in both net sales and net income in the fiscal fourth quarter, Builders FirstSource (BFS) reported strong full-year growth in both metrics for the 2022 fiscal year. Net sales increased 14.2% compared to 2021 to $22.7 billion in 2022 while net income increased 59.3% compared to the prior year to $2.7 billion.
During the fourth quarter, net sales fell 6.0% on a year-over-year basis to $4.4 billion. The dealer attributed the decrease in sales to declining single-family housing starts, two fewer selling days, and commodity deflation. The declines were partially offset by growth from acquisitions, according to BFS. Net income fell by 13.1% year-over-year in the fourth quarter to $0.4 billion.
"Over my more than two decades with Builders FirstSource, we have never been better positioned to compete in a highly fragmented industry and execute our strategy to capture share and create long-term profitable growth," Dave Rush, CEO of BFS, said in a prepared statement. "Our continued focus on growing value-added products and operational excellence helped us to produce record full-year 2022 adjusted EBITDA of $4.4 billion. While economic conditions have become more complex in recent months, I am confident that our exceptional geographic and end-market exposure as well as our experienced management team will lead us to achieve our strategic growth priorities."
During the fourth quarter, core organic sales in value-added products increased 0.6% for BFS. Core organic growth for the single-family sector decreased 13.9%, multifamily increased 15.1%, and repair and remodel increased 14.9%. Gross profit was roughly flat in the fourth quarter compared to the prior year period at $1.5 billion. The gross profit margin percentage in the fourth quarter increased 200 basis points to 34.1%, primarily due to increased value-added product category mix, according to BFS.
Adjusted EBITDA in the fourth quarter decreased 12.2% year-over-year to $0.7 billion, mainly driven by a decline in net sales and higher operating expenses. Net income for the fourth quarter decreased from $442.5 million in the fourth quarter of 2021 to $384.5 million in the fourth quarter of 2022.
For the full 2022 fiscal year, gross profit increased 32.4% to $7.7 billion and gross profit margin increased 470 basis points to 34.1%, driven by increased sales mix in value-added product categories. Adjusted EBITDA increased 43.0% for the full year to $4.4 billion, driven by higher net sales, positive operating leverage, and commodity inflation.
"We have continued to demonstrate progress towards our state goals through both organic growth and strategic, tuck-in acquisitions that effectively complement our industry-leading portfolio of solutions," Rush said. "We spent approximately $2 billion on acquisitions over the last two years to enhance our value-added offerings across the portfolio, expand into high-growth geographies, and increase our presence in the multifamily and repair and remodel sectors."