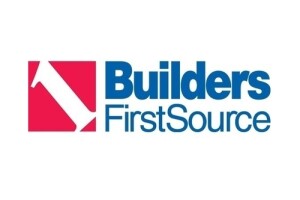 Despite large year-over-year declines in both net sales and net income in the second quarter, Builders FirstSource (BFS) said quarterly results "surpassed expectations" driven by the dealer's value-added product portfolio.
"We continue to exceed our near-term targets and execute our strategic priorities through the hard work and dedication of our team members," Dave Ruch, BFS CEO, said in a prepared statement. "We are creating value for shareholders by driving operational excellence and prudently deploying capital for long-term growth."
In the second quarter, net sales decreased 34.6% year-over-year to $4.5 billion, driven by a 22.3% decline in core organic net sales and commodity deflation of 16.2%. Single-family net sales decreased 31.0%, while multifamily sales increased 29.6% and repair and remodel sales increased 4.6%.
Core organic net sales in value-added products decreased 19.5%, but value-added products increased as a percentage of overall net sales mix from 43% to 53%.
"We are making deliberate investments to enhance our cutting-edge digital solutions and improve the customer experience, primarily through the digital tools on our recently launched myBLDR.com portal," Rush said. "We will continue to leverage these solutions, our value-added offerings, and our purpose-built scale to drive growth into the future."
Net income for BFS decreased 59.0% year-over-year to $404.6 million in the quarter. Gross profit margin percentage increased 40 basis points to 35.2% due to stronger mix in value-added products overall. Adjusted EBITDA decreased 49.0% to $768.8 million, driven by lower net sales including a decline in core organic products and commodity deflation. Adjusted EBITDA margin declined by 480 basis points from the prior year period to 17.0%.
"Our second quarter performance demonstrates that we are well positioned in the marketplace with differentiated solutions and a strong balance sheet," CFO Peter Jackson said. "We continue to generate robust free cash flow and prudently deploy capital, making four value-enhancing, tuck-in acquisitions to date in 2023 and repurchasing $700 million of shares in the second quarter."
Irving, Texas-based BFS offers manufacturing, supply, delivery, and installation of a full range of structural and related building products to customers in the new residential construction and repair and remodeling segment. The company operates in 42 states with over 500 locations