Dave Flitman has stepped down as president, CEO, and member of the Builders FirstSource board of directors to accept another opportunity outside the industry, according to the company. The board has appointed Dave Rush, executive vice president, to serve as interim CEO, effective immediately, until a permanent successor is named. The board has also formed a special committee, led by chairman Paul Levy, to oversee the search for a new CEO.
"With deep operational, financial, and business development capabilities, we are confident in Dave's ability to lead Builders FirstSource as interim CEO. Heading into the new year, we are well-positioned to continue to outperform the market, owing to a deep and experienced leadership team, fundamental strengths and advantages, a clear strategy, and a strong balance sheet," Levy said in a prepared statement. "The board looks forward to supporting Dave and the leadership team in facilitating a smooth transition and continuing to deliver compounding shareholder value."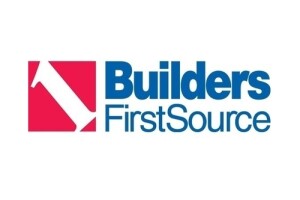 Rush has spent 23 years with Builders FirstSource and in his current role as executive vice president of the strategic management office oversees the execution of enterprise-wide initiatives to advance the company's long-term strategy and provide enhanced value to stakeholders. Prior to his current role, Rush led the integration and synergy efforts for Builder FirstSource's acquisitions of BMC and ProBuild.
"I'm honored and excited to serve as interim CEO during such an important time for the company," Rush said. "Despite a challenging macroeconomic environment, Builders FirstSource has an advantaged geographic footprint, industry-leading market position, and a strong culture, which position us well for continued success."
Levy said the board is grateful for the contributions of Flitman, including the successful merger with BMC, the increase in the company's share in value-added products, and acceleration of the company's profitable growth strategy.
"It has been an honor to work with our great team, stakeholders, and board of directors," Flitman said. "Builders FirstSource is stronger than ever, and I am confident the company is poised to outperform the market over the next several years as it transforms the home building industry. I am truly grateful to have had the opportunity to lead this incredible company."
Flitman was named CEO at Builders FirstSource in April 2021, shortly after the dealer and BMC completed their all-stock merger. Prior to the Builders FirstSource-BMC merger, Flitman served as the president and CEO of BMC. Flitman has also served in executive leadership roles for Performance Foodservices, Univar, Ecolab, Nalco, Allegheny Power, and DuPont.
Dallas-based Builders FirstSource is a supplier of building products, prefabricated components, and value-added services to the professional market segment for new residential construction and repair and remodeling. The company operates in 42 states with approximately 575 locations.