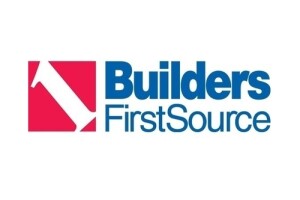 The board of directors at Builders FirstSource authorized the company to repurchase $1 billion of its common shares.
"The completion of our prior share repurchase plans and our new repurchase authorization announced today are a direct reflection of the financial strength of our company, our ability to deploy our robust free cash flow to drive profitable growth and our commitment to shareholder value creation," Builders FirstSource president and CEO Dave Flitman said in a prepared statement.
Under the completed share repurchase programs authorized by the board in August and November 2021, a total of 30.6 million shares of common stock were repurchased at an aggregate cost of $2 billion, or an average price of $65.43 per share. As of February 17, 2022, shares outstanding were approximately 176.8 million shares.
Dallas-based BFS operates in 42 states with approximately 580 locations and has a market presence in 85 of the top 100 MSAs. The company provides value-added products such as roof and floor trusses, wall panels, stairs, vinyl windows, custom millwork and pre-hung doors. BFS also distributes dimensional lumber and lumber sheet goods, millwork, windows, interior and exterior doors, and other building products.