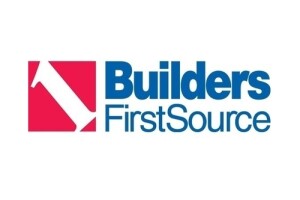 Builders FirstSource announced that its board of directors approved an increase to the company's existing stock repurchase plan in the amount of $1 billion, for a total of approximately $1.5 billion inclusive of the remaining outstanding authorization at the end of the third quarter of 2022.
"The board's decision to increase the buyback program reflects our strong conviction in Builders FirstSource and our strategy to create shareholder value over the long term," interim CEO Dave Rush said in a prepared statement. "Our market-leading position, differentiated customer value proposition, and operating excellence all position us well to continue to outperform and generate strong free cash flow. Today's announcement supports our capital deployment priorities of growing organically and inorganically and returning capital to our shareholders."
Under the share repurchase programs authorized by the board of directors since August of 2021, Builders FirstSource repurchased a total of 61.0 million shares of common stock, or approximately 29.5% of the company's total shares outstanding, at an average price of $62.23 per share for an aggregate investment of $3.8 billion. Since that time, the company has repurchased an additional approximately 1.1 million shares for $68 million at an average price of $63.05 per share.
The company said the timing and amount of any share repurchases under the share repurchase program will be determined by Builders FirstSource in its discretion based on ongoing assessments of the capital needs of the business, the market price of its common stock, and general market conditions.
Dallas-based Builders FirstSource is a supplier of building products, prefabricated components, and value-added services to the professional market segment for new residential construction and repair and remodeling. The company operates in 42 states with approximately 575 locations.