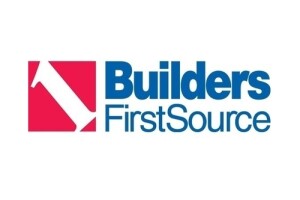 Builders FirstSource and BMC Stock Holdings announced the completion of their all-stock merger transaction. The merger between the two LBM heavyweights was first announced in August 2020.
The close of the merger created a combined company with approximately $11.7 billion in sales with a network of approximately 550 distribution and manufacturing locations in 40 states, including 44 of the top 50 metropolitan statistical areas in the United States. The combined company will operate under the Builders FirstSource brand name.
Under the terms of the merger agreement, BMC shareholders received a fixed exchange ratio of 1.3125 shares of Builders FirstSource common stock for each share of BMC common stock held immediately prior to the effective time of the merger. Pre-closing Builders FirstSource shares remain outstanding and represent approximately 57% of the combined company's shares outstanding, according to a news release.
"We are extremely excited to move forward as one company that is better positioned to offer enhanced value for shareholders, customers, and team members," CEO Chad Crow said in a public statement. "Uniting our complementary assets and leveraging our combined geographic presence provides us with an expanded base to deliver out best-in-class solutions as the residential recovery continues."
Dave Flitman, former CEO of BMC Stock Holdings, will succeed Crow as CEO of Builders FirstSource on April 1, 2021. Crow will retire and remain available on a consulting basis to support the integration. The combined company announced its post-merger leadership team in December.
"The completion of this merger represents a transformational milestone for our customers and an exceptional platform to accelerate the growth of our value-added solutions," Flitman said. "During the past several months, we have made significant strides in laying the foundation for successful integration. Our combined leadership team will blend the best of both these great companies and do an excellent job leading our approximately 26,000 team members."
Builders FirstSource will maintain its Dallas, Texas, headquarters along with corporate offices in Raleigh, N.C.