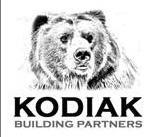 There's certainly no shortage of coronavirus (COVID-19) information. However, news from multiple sources, with varying degrees of accuracy, can overwhelm and confuse people. That's why streamlined communication efforts by a company about its people, policies, processes, etc. is needed. This is especially true for companies with multiple locations. At least, that's what Kodiak Building Partners maintains.
The Highland Ranch, Co.-based specialty dealer operates more than 80 locations in 15 states under more than 20 distinct brand names. Through Kodiak's internally-created company app, information is disseminated to more than 3,400 employees.
"The majority of employees don't have a company email address, they're out driving trucks or in yards," Kodiak CEO Steve Swinney told ProSales. "But they've got cell phones, so our app allows us to communicate to all our employees. We've used that as our central communication tool to all our employees."
During the coronavirus (COVID-19) pandemic, the company has routinely communicated messages with employees—in both English and Spanish—through the app, said Cally Fromme, vice president of communication and culture. The messaging has varied, sometimes the company is communicating longer messages directly from Swinney and other times Kodiak is sharing short posts with strong visuals directing employees where to find more related information. Given the large amount of COVID-19 news, Kodiak is taking caution to ensure it is not overloading employees, particularly those in leadership positions, with information.
"Where I've seen the [information] overload happen is with our leadership team," Swinney said. "They're getting all sorts of things on their own: local news, news from friends, businesses, and publications, and then in addition to that we're trying to gather information and provide that to them."
In addition to curbing the frequency of employee-wide communications through the Kodiak app, the company is creating and sharing helpful forms and best practices for branch leaders through a shared drive. Kodiak's shared drive is accessible for all its local business leaders and is constantly updated and organized. The drive includes documents about updated delivery and dispatch protocols and processes, safety practices in the workplace, and other related COVID-19 best practices and processes.
"[The shared drive] kind of becomes a place to go get all the information you want, without having to be inundated with all of it and some of it you may not need," Swinney said.