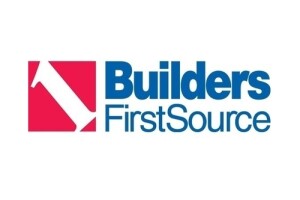 Builders FirstSource (BFS) delivered a strong fiscal second quarter, growing net sales 24.2% and net income 98.5% on a year-over-year (YOY) basis. Net sales increased from $5.6 billion in the second quarter of 2021 to $6.9 billion in the second quarter of 2022, driven by core organic sales, acquisitions, and commodity price inflation.
According to BFS, core organic sales in value-added products increased by 32.0% on a YOY basis. Core organic growth for the single-family business increased 15.8% compared to the prior year, while the repair and remodel and multifamily businesses remained essentially flat compared to the second quarter of 2021.
Net income increased from $497.2 million in the second quarter of 2021 to $1.0 billion in the second quarter of 2022, while adjusted net income increased 86.9% to $1.1 billion. According to the dealer, the increase in adjusted net income was driven by the increase in net sales and gross margin, partially offset by higher income tax and sales, general, and administrative expenses.
"During the second quarter, we remained focused on executing our strategy, accelerating value-added product sales and expanding customer solutions, resulting in another quarter of record revenue and EBITDA performance despite the dynamic environment and challenging year-over-year comparisons," Dave Flitman, president and CEO of BFS, said in a prepared statement. "We increased sales by 24%, including nearly 32% organic growth in our higher margin value-added products, and increased adjusted EBITDA by 80%."
BFS reported its second quarter gross profit of $2.4 billion was a 52.4% increase compared to the prior year. The gross profit margin percentage increased 640 basis points on a YOY basis to 34.8%, primarily driven by increased sales in value-added product categories and disciplined pricing in the supply-constrained marketplace, according to the dealer.
Adjusted EBTIDa increased 80.3% YOY to $1.5 billion in the second quarter, driven by core organic growth, commodity inflation, and acquisitions. Adjusted EBITDA margin improved 680 basis points in the second quarter, increased to 21.8%.
"I am pleased to report that we have again demonstrated our ability to deliver strong financial results in a complex environment generating approximately $900 million in free cash flow," Peter Jackson, CFO of BFS, said. "We accomplished this through solid execution of our strategic priorities and, at the same time, returned capital to shareholders through our $991 million share repurchases in the quarter. Looking ahead, we are exceptionally well-positioned to capture organic and inorganic value-enhancing growth opportunities and expand our market-leading positions."
BFS completed several acquisitions, including the acquisitions of Valley Truss, Texas Panel Truss, and East Panel Truss in April. BFS said both acquisitions will provide the company with additional component capacity and expand its value-added offering. Additionally, the company announced its acquisition of HomCo Lumber and Hardware in Flagstaff, Ariz., a provider of building products.
"In July, we acquired HomCo, a lumber and hardware supplier in Flagstaff, Ariz., and are excited to welcome those new team members to the Builders FirstSource family," Flitman said. "We look forward to building on HomCo's strong reputation and presence and leveraging BFS's value-added solutions for new growth opportunities in the Arizona market."
Dallas-based BFS operates in 42 states with approximately 580 locations and has a market presence in 85 of the top 100 MSAs. The company provides value-added products such as roof and floor trusses, wall panels, stairs, vinyl windows, custom millwork and pre-hung doors. BFS also distributes dimensional lumber and lumber sheet goods, millwork, windows, interior and exterior doors, and other building products.