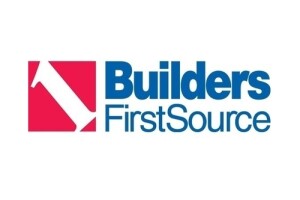 Builders FirstSource (BFS) reported positive year-over-year (YOY) growth in net sales, net income, and adjusted EBITDA during a strong fiscal third quarter, according to the dealer's quarterly earnings report. Net sales increased 4.6% YOY to $5.8 billion during the third quarter, driven primarily by core organic growth and acquisitions, according to BFS.
BFS said core organic sales increased by 6.9% YOY in the third quarter and acquisitions contributed net sales growth of 5.2%, partially offset by commodity price deflation of 7.5% YOY in the third quarter. Core organic sales in value-added products increased by 19.9% YOY while the dealer reported organic growth in each of its three customer cohorts: single-family, repair and remodel, and multifamily.
"Our strong third quarter results reflect the fundamental strengths of our business, including the value-added products and solutions that resonate with our customers, and our consistent execution," Dave Flitman, president and CEO of BFS, said in a prepared statement. "We are winning new business and strengthening existing customer relationships by providing customers individualized solutions and excellent service, which make us a partner of choice."
Flitman said while the dealer has begun to experience increasing macro headwinds, BFS's focus on innovation and "prudent capital allocation" have positioned the company to succeed in "any environment."
Net income in the third quarter increased 20.4% to $0.7 billion while adjusted EBITDA increased 20.1% YOY to a third quarter record of $1.2 billion. Adjusted EBITDA margin improved by 260 basis points from the prior year period to 20.3% in the fiscal third quarter.
Gross profit for BFS in the third quarter was $2.0 billion, a 17.6% increase on a YOY basis. The gross profit margin for the company increased 390 basis points to 35.0%, driven by increased sales in value-added product categories and disciplined pricing in the supply-constrained market.
"In addition to our focus on profitable core organic growth, we have also continued to grow through accretive acquisitions in line with our strategy," Flitman said. "In September, we closed our acquisition of Trussway, which expands our footprint in multifamily trusses, and enhances our value-added portfolio to better serve our customers and accelerate growth in the Southwest and Southeast."
The company additionally acquired Fulcrum Building Group in September, providing BFS with pro-focused lumberyards millwork facilities, and resources in markets along the Gulf Coast. BFS expanded in the Arizona market through the acquisitions of HomCo Lumber and Hardware in July and Pima Door & Supply and Sunrise Carpentry in October.
Dallas-based BFS operates in 42 states with approximately 575 locations and has a market presence in 85 of the top 100 MSAs. The company provides value-added products such as roof and floor trusses, wall panels, stairs, vinyl windows, custom millwork and pre-hung doors. BFS also distributes dimensional lumber and lumber sheet goods, millwork, windows, interior and exterior doors, and other building products.