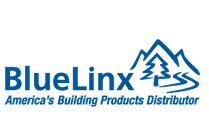 Wholesale building products distributor BlueLinx Holdings expanded its distribution partnership with LP Building Solutions. The expansion includes LP's Siding Solutions brands and prefinished solutions, including LP SmartSide Trim & Siding and LP SmartSide ExpertFinish Trim & Siding, in the Southeast and Midwest regions, specifically Atlanta, Omaha, Neb., and Pensacola, Fla. BlueLinx said the expanded distribution will begin later in the first quarter of 2023.
"LP has great brand recognition, and this new partnership expands our siding offering to customers, bringing innovative solutions to home builders, remodelers, and homeowners," Mike Wilson, senior vice president of product management at BlueLinx, said in a news release. "The timing of the partnership is ideal as the industry gravitates toward prefinished siding, and the LP SmartSide and ExpertFinish brand portfolios align well with our growth strategy of delivering what matters to the industry: building solutions that drive more efficient installations, increased jobsite workability, and beautiful aesthetics."
Chad Wold and Joe Grandbois, general sales managers for LP in the Southeast and north central regions, said the expansion of LP's distribution footprint with BlueLinx into Atlanta, Omaha, and Pensacola will allow customers to have additional options to access SmartSide and ExpertFinish products.
Marietta, Ga.-based BlueLinx distributes across 50 states to approximately 15,000 customers, including national home centers, pro dealers, cooperatives, specialty distributors, regional and local dealers, and industrial manufacturers. Nashville, Tenn.-based LP Building Solutions manufactures engineered wood building products for builders, remodelers, and homeowners.