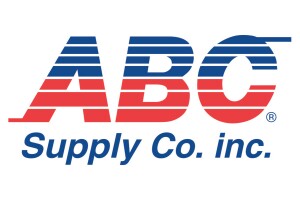 ABC Supply, a wholesale distributor of roofing, siding, and other select exterior and interior building products, renewed its contract with EROAD, a global fleet performance management partner. ABC Supply currently utilizes Ehubo, the newly released myEROAD application, and enterprise API to increase efficiency and compliance, according to EROAD. Ehubo features automatic hours of service recording, reliable connectivity, and route management services.
"EROAD has been a valuable partner for us throughout the past few years and we look forward to continuing this relationship," Brian Widder, manager of driver safety and compliance at ABC Supply, said in a news release. "The EROAD team has gone beyond being just our technology provider and really acted as our trusted industry expert. EROAD's solutions have allowed us to reduce the time to manage unidentified drive times by 25% and caused a 50% reduction in hours of service violations when compared to our previous telematics provider."
In addition to in-cab technology, ABC Supply utilizes the myEROAD web-based office solution alongside API integrations. With myEROAD, fleet managers have the tools to increase convenience and flexibility, according to EROAD. Fleet managers can seamlessly track and manage fleet activity, monitor driver activity, and communicate with drivers to provide real-time feedback regarding maintenance issues of driver safety. EROAD said its APIs allow ABC Supply to seamlessly integrate with other software and services as necessary.
"We are extremely happy to be renewing our successful partnership with ABC Supply," Craig Marris, executive vice president of mixed fleets at EROAD, said. "Here at EROAD, we always strive to empower our customers with the information and tools they need to successfully transform their fleet operations. With our reliable data and analytics, our customers are able to observe data in real-time and make the required decisions to improve a fleet's bottom line. Furthermore, with ABC Supply specifically, we were able to customize our APIs to the company's needs - leading to a fully integrated workflow that allows ABC Supply to scale the business as they grow."
Beloit, Wis.-based ABC Supply has over 840 locations nationwide.