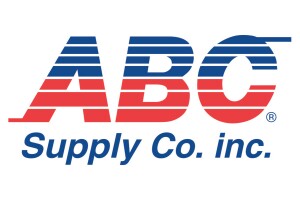 Builder solutions and technology provider HOVER announced a new partnership with ABC Supply. Through its platform, HOVER transforms smartphone photos and blueprint designs of any property into a scaled 3D model.
Through the partnership, ABC Supply's contractor customers will have access to HOVER's technology, including fast, precise measurements, and estimations for ground-up construction or additions. Contractors will be able to access HOVER through myABCsupply portal, including preferred rates, and have the ability to bill HOVER jobs directly to their ABC Supply account.
"We're thrilled to continue our partnership with HOVER and provide our customers with another resource to prepare bids and takeoffs," Mike Jost, chief operating officer of ABC Supply, said in a prepared statement. "Technology will continue to be a large part of a contractor's day. At ABC Supply, we want to ensure that our customers have access to the digital tools that will provide high value and make it faster and easier for them to complete their work and win new jobs."
ABC Supply said the partnership will allow professionals bidding on projects to speed up the bidding process and increase confidence by reducing tedious manual work. ABC Supply customers can upload any blueprint directly from their smartphone or personal computing device with HOVER's new construction solution. The technology options allow for the removal of a labor-intensive process of manual measurements and the need for spreadsheets or specialized software, according to ABC Supply.
"HOVER integrates the contractor's workflow from measurements to ordering, and this new enhancement means contractors can scope all of their projects with the HOVER platform," said Dean Riskas, vice president of corporate and business development at HOVER. "Our partnership with ABC Supply enhances the connected digital experience from measuring to ordering products – allowing our customers to protect their profitability and recession-proof their businesses."
Beloit, Wis.-based ABC Supply is a wholesale distributor of roofing, siding, and other select exterior and interior building products. The company operates nearly 900 locations across the United States and Canada.