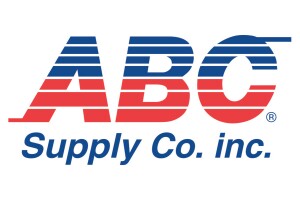 ABC Supply, a wholesale distributor of roofing and other select exterior and interior building products, named eight new vice presidents to its executive team. The company said the increased size and scope of leadership reflects "the recent and ongoing expansion of the company itself."
The promotions include:
Julie Bies to the role of vice president of internal audit;
Mike Boggs to vice president of branch operations;
Andrew Callaway to the role of vice president of merchandising;
Kerry Cloyd to vice president of customer financial services;
Michael Kaechele to vice president of IT strategy and planning;
Larry Sullivan to vice president of enterprise analytics;
Rich Thompson to the role of vice president of marketing; and
Scott Towne to the role of vice president of risk management
Bies joined the company 22 years ago as an internal auditor, a role she held for three years before becoming a regional controller. After 15 years in the role of regional controller, Bies was promoted to internal audit director. ABC Supply said the new vice president specializes in developing new methods and approaches to improve internal controls and efficiency.
Boggs has been with the company for 34 years, serving in various roles in the field and at the company's national support center. Most recently, he served as the director of operations for 12 years. In the new role, Boggs will lead key strategic enhancements to support and scale associate growth and oversee strategic operational upgrades, including safety, compliance, and fleet.
Callaway joined ABC Supply in 2016 following its acquisition of L&W Supply and was promoted to the role of executive director of enterprise merchandising last year. As part of his role, Callaway will be responsible for Mule-Hide Products and Norandex, while continuing to manage vendor relations, pricing, inbound transportation, and master data.
Cloyed has worked for the distributor for almost 21 years, in various finance roles before transitioning to lead the customer financial services department last year. Her new role involves leading an enterprise-wide team to evolve systems and processes and ensure that ABC Supply customers have convenient access to lines of credit.
Kaechele, a five-year ABC Supply associate, was promoted to executive director of IT strategy and planning in 2022. In the VP role, he will continue to spearhead technology-focused projects and services that align with the company's strategic objectives and growth trajectory.
Sullivan has worked in various roles for ABC Supply in his six years with the company, becoming the executive director of enterprise analytics in 2022. In the VP role, Sullivan will continue to lead a team focused on analyzing and leveraging data to identify opportunities for innovation.
Thompson first joined the company in 2007 and has been the company's director of marketing and national business development for over six years. According to ABC Supply, Thompson has been instrumental in many key areas of the company and the growth of the company's national accounts business.
Towne, a 30-year insurance and risk management professional, joined the company in 2021. In his role, Towne will work to ensure the protection of the company's associates and assets through various programs and policies.
ABC Supply has doubled the number of branches it operates since 2012. The company said that as it continues to execute acquisition and expansion strategies, the new leadership structure in place at the company will "be key to meeting growth objectives."