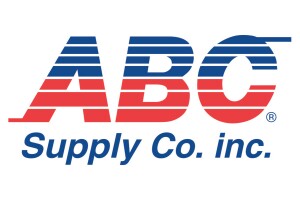 In honor of National Military Appreciation Month, exterior building products wholesale distributor ABC Supply is expanding its veteran recruitment efforts. Beloit, Wis.-based ABC Supply has hired more than 800 veterans since 2017 and is working in tandem with RecruitMilitary and Military.com to employ more veterans in the future after hiring 400 during 2018.
"American pride is one of our core values, and we bring that to life by inviting veterans to join the ABC Supply family," said Mike Jost, COO of ABC Supply. "When their service is done, they deserve the chance to achieve the American dream that they helped protect. We're doing our part to give them that opportunity."
According to ABC, the essential skills veterans learn while serving, including leadership, communication, and attention to detail, are a strong fit for the distributor. ABC has taken the "veteran hiring pledge" with Military.com and has been active at RecruitMilitary career fairs, allowing veterans to get one-on-one professional advice from ABC associates and discuss roles with the company.
"When I got out of the military, I knew I was losing the camaraderie I had with the soldiers I worked with," said Todd David, ABC Supply managing partner and Army veteran. "I found that at ABC Supply the camaraderie we have is very similar, and it's a company that values the talents you have."
ABC Supply, the top ranked company on the 2018 ProSales 100 list, operates more than 760 branches nationwide.