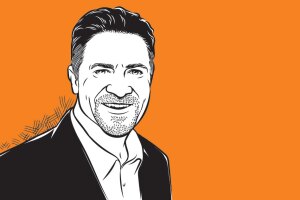 The approaching end of the year afforded me an opportunity to look back on my columns that have been published in 2022 and pick out a few of my favorite messages.
Is Accountability a Bad Word?
In the world of sales, the word "accountability" often conjures up negative images. Being held accountable to a sales budget, the number of sales calls conducted in a week, the number of new account business generated, prospecting activities, etc. People tend to bristle up when the word or the subject of accountability creeps up in business conversations, especially end of year performance reviews. Webster's Dictionary defines "accountability" as an obligation or willingness to accept responsibility or to account for one's actions. In "sales terms" this could mean looking honestly at your results. Were the results truly satisfactory to you, what actions did you take to get the results, and what do you have to change to generate results that will be satisfactory to you? Consider yourself lucky if you have a sales manager that holds you accountable in your work, wants to see you succeed, and provides the tools and direction to help make that happen. To those experiencing a different reality, I encourage you to hold yourself accountable. It is not easy; we sometimes start listening to our own excuses for sub-par performance and rationalize that it is not our fault. This kind of internal dialogue sabotages high level performance. Do not let yourself off the hook – challenge yourself to be better.
Are You Easy to Work With?
While scrolling through LinkedIn the other day I came across a post with a question that caught my eye: "Being easy to work with is a massively underrated career skill. I firmly believe this, who's with me?" - Posted by Ryan Cormier. I agreed that being easy to work with is a massively underrated career skill, and one that is not discussed often. At its basic level: Just be a decent person. People feeling like they are better off for having known and worked with you will pay humongous dividends down the road. This is not just about co-workers, but also vendor representatives, customers, or anyone you encounter during a workday. Treat people with respect, expect the same in return, and, many times, the people you work with will feel better off by the experience. You will learn that controlling your emotions, being able to disagree in a productive way, and not taking every little thing too seriously can be very beneficial to you. Remember, help when needed, coach and counsel when needed, and leave people better off by having known and worked with you and you should never find yourself short of opportunities in your professional life.
The Value of Showing Up and Caring
My youngest son decided that college was no longer for him, and he wanted to get into one of the union trades. After a little thought, he settled on Local 502 HVAC Service Technician. We reached out to a friend of mine in that trade who gave my son a sound piece of advice during their first meeting. He said: "We're having this conversation because your dad is a friend of mine, but what you do after this meeting is all up to you. Keep these two things in mind while going through this program and you will be just fine. Show up and care." When the word "care" was mentioned to my son, the meaning was, just care about your work, take pride in the work you do, combine effort with personal accountability and you will be just fine. Embrace taking responsibility for your results. The results you get are yours – others may help or hinder them, but your results are YOUR results. Don't like your results…what are you going to do differently moving forward to affect change to your results? True sales professionals are always looking to get better!!
What Is Your Value?
Value is not some intangible, nebulous concept that just floats in the air…hard to define…hard to capture. I have a very simple definition for the concept of value in sales. It's the total experience you deliver to your customer in form of Product, Company, and You. Salespeople are usually well equipped to discuss the company they represent, and the products they sell, but not many have a good personal story on themselves. Spend some time thinking about yourself – when you win customers from the competition, what did you do that was unique and different from the competition? This does not need to be a lengthy dialogue about how great you are, but a 15-20 second story about "You" that is concise and succinct.