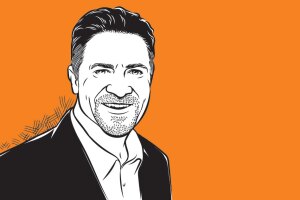 "The Times They Are a-Changin" is a song written and recorded by Bob Dylan in 1964. He wrote the song as an attempt to create an anthem of change for the time. Even though it was written 59 years ago, it seems particularly pertinent to what this industry sees on the horizon. For the last couple of years, most salespeople in this business have been trying to keep their heads above water. Orders were coming in faster than companies could keep up with. Product manufacturer's capacity was stretched thin and, in many cases, broke from the pressures of increased incoming orders and not enough labor in the plants to produce the influx. But as Dylan wrote – "The Times They Are a-Changin."
Economic indicators have been pointing to a softening of business that we are beginning to see in our industry, although the effects will be varied. I've talked to many distribution company, lumberyard, and home center leaders over the last couple of months. Some are feeling the market softening now, others state the backlogs their customers currently have will keep their business steady until later in the year, and others, in hotter real estate markets, don't see a let up at all. Two items that continue to come up during these discussions are a renewed requirement to prospect and bring new customers into the business and the importance of communication between leaders at these companies and their sales teams. I want to discuss both of those in this column.
Prospecting: Most salespeople will tell you it takes three to six months to land a new customer. When do you start looking for them…? Do not wait until you need a customer before you start looking for one, then it will be too late. Trolling is a tried-and-true method that will expose you to both new construction and remodeling contractors. I've yet to see a market where this method would not introduce you to previously unknown contractors. Trolling is driving slowly through neighborhoods looking for contractors working. While riding with a sales rep in the Midwest one day, our discussion turned to a lack of new accounts generated by him in a relatively small market. He responded that he knew every contractor there and that very little was going on. I asked him if we could spend the next morning "trolling" there just to see what was going on. He agreed, and we found 11 previously unknown contractors working on jobsites BEFORE lunch!! That turned him into a believer of this method. Want to have something unique and powerful to share with the new people you contact? In addition to the regular literature and welcome packets you may make up for prospecting, add a testimonial sheet to ratchet up your message. Whether it's email, text, or verbal communication, be on the lookout for customers who compliment your service, knowledge, work ethic, or professionalism. Compile them into a document and constantly be on the lookout for fresh ones. Use the document on cold calls and include with proposals and introductory emails. It's much more powerful when people you don't know see good things said about you by others as opposed to you telling them how good you are.
Communication: Everybody is busy, and that includes sales managers and owners. Sometimes leaders get into ruts of little to no regular communication with their teams. This can cause your team to feel disconnected from the business and in a silo of sorts. Alone on an island. Regular sales meetings with your team are a great way to keep communication flowing and insure everybody is moving in the same direction. This is valuable time, and you want to make sure the meeting is worth the time invested. Capture points that you want to cover during the week and compile in one spot to make it easier to create an agenda. And "yes," you always want a printed agenda for every meeting. Use a simple meeting format like the one described below:
Positive Opener: 5-10 minutes – Quick round robin of good news from the week
Core: 30-40 minutes – The meat of the meeting
Summary & Commitments: 5 minutes – Quick summary, main takeaways, and confirm any commitments made by you or anyone else.
Remember, the idea is to have an open, consistent, formal line of communication with your team to discuss wins, goals, progress, issues, opportunities, and to help all members feel like valued members of the team.
There you go. 2023 will be a challenging year, but different than the challenges we've all faced the last couple of years. Use aggressive prospecting and quality communication to get out in front this year and stay there. Happy Selling!!