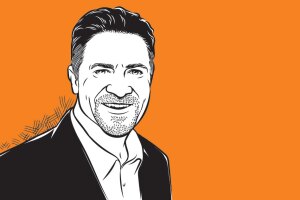 Often while speaking to building materials sales professionals, I will provide this as my tip of the day. I play it up and tell them if you don't take anything else away from this presentation, remember this: QUIT SELLING TO HAPPY PEOPLE!! You walk into a builder or contractor's office, and they are happy where they presently buy their products, happy with the people they deal with, happy with the service, happy with the products purchased, and happy with the price.
What do you have to be to have a shot at that business? The answer to that question is cheaper. The next question becomes: How much cheaper? You may never find that level. You can be 3% cheaper, but it's not cheap enough. You can be 7%, 8%, or 10% cheaper, but it's not cheap enough. You can have a happy contractor tell you if you match this price they will buy from you, and you take that price back to your manager and argue that you must be there to get the business. Occasionally your manager may agree to the lower price, and you take that back to the happy contractor, and guess what? They still don't buy!! More than likely, they take your price to where they are happy and try to negotiate a better deal. QUIT SELLING TO HAPPY PEOPLE.
Now, don't take this tip as a lack of aggressiveness. Salespeople need to be aggressive in pursuing sales opportunities, looking for prospects, identifying targets, and securing business. What's being suggested here is not going into sales discussions with happy people and blindly bidding and quoting looking for opportunities. Instead, consider the approach of Avis Car Rental and their marketing slogan: "We're #2 and we try harder." Attempt to position yourself as a second alternative to the happy contractor, so that if #1 ever slips up and steps in a pile of #2, you have a much better chance of stepping in and acquiring new business.
So, the next time you find yourself in front of a contractor who states that they are happy where they presently buy their products, instead of asking for something to bid or quote, try this:
It's good to hear you are happy with your present supplier, that is a positive for both of your businesses, those long term, stable relationships. Heck, I've got a multitude of happy customers myself, but I also understand that what's happy today may not be happy next week, next month or next year. People change, processes change, products change and pricing changes. When happy becomes unhappy, contractors can find themselves behind the proverbial 8-Ball, trying to rectify situations caused by a supplier problem and identify an alternative supplier for business going forward. I've found it's better to identify alternative suppliers while things are going well. That way, if anything ever happens with your present supplier, it will be much easier to plug in the alternative supplier and move on. What I'd like to do over the next several weeks is come see you a couple times and share why dozens of companies just like yours in this market choose to do business with us, with the goal of earning a shot as your alternative supplier. How does that sound?
This could put you on much more solid footing than to continue to bid and quote for happy people. However, if you take this approach, then do what you said you would do. Don't show up to future meetings asking to bid or quote projects, but merely share the attributes of you, your company, and your products in an attempt to earn alternative supplier status.
In most cases, buyers are moved to action by current dissatisfaction with their present situation and the future promise of solving it. At the same time, the cost and fear of change inhibits them from pulling the trigger. Your ability to work within that dynamic just might be the subject of a future column, stay tuned for more. Happy Selling!!