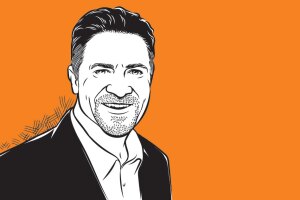 Years ago I stopped for dinner at a McDonald's restaurant in Southern Indiana and discovered a simple outline for excellent customer service. The surprising thing is you don't normally see outside-the-box thinking at a franchise as dedicated to its process manuals as this fast food giant. While waiting for my order to be filled I eyed a sign posted on the wall behind the counter that described this restaurant's customer service ethos in 4 bullet points: "Be Nice. Be Fast. Get it Right. Make it Right." I don't know if you'd paid much attention but you rarely, if ever, see signage at a franchised establishment that is not created by the corporate entity. And this sign appeared completely out of place. With that, I believe these four points create a fantastic, simple customer service philosophy.
Be Nice
What kind of customer experience awaits contractors when they walk in your branch? Do they see a clean, well-lit counter and showroom area? Are they greeted by a friendly smiling face? Do they feel welcome?
Be Fast
Time is money and quickly getting contractors into and out of your branch is valuable to them. I'm not suggesting you sacrifice accuracy for speed. Afterall accuracy is the key to the next customer service point, but there needs to be a sense of urgency in the people servicing your customers. The contractors that come into your location need to know that you understand how important time is to them, and that people are making an effort to get them in and out quickly.
Get it Right
Good customer service is about getting the job done right. Quotes done, orders placed, deliveries made, and invoicing done accurately is one reason why builders and contractors decide to give you their business. If you can do all that with a smile on your face and a sense of urgency, that's even better.
Make it Right
Although we all strive for 100% accuracy, we're not robots, and from time to time mistakes are going to happen. Which brings us to the last customer service challenge. When mistakes happen, how do you make them right? Are your people empowered to go the extra step to make things right for a customer? Making it right could be a free delivery, 10% discount off their next order, or maybe a $25 gift card from Starbucks. Here's a story to illustrate getting it right. Some friends were on a family vacation at Disney World and, after a long hot day, had settled into some seats to watch a show in one of the theme parks. Right before the show starts their infant daughter gets sick, ruining her outfit and her mother's shirt in the process. Mom and daughter retreat to a bathroom to clean up and there is a knock on the door. It's a Disney employee who has brought new Disney shirts for mom and daughter free of charge. After changing, the Disney employee takes them down to the VIP seating area where dad and the other children have already been relocated to help make the situation a bit more magical for the family. Disney is known for world class customer service and I don't believe your customers expect that same level of service from you. But the key to long-term customer relationships is how the customer is treated when things go wrong. This separates the great companies from the merely good companies.
There you have it, four easy-to-understand tenets for great customer service. These should be posted so both your employees and your customers can see it. It will act as a constant reminder to your team of how customers should be treated and gives your customers a glimpse into how important they are to your business, as well as the opportunity to hold you accountable when you don't live up to the standard. When you add these four business beliefs together, you'll get great customer service.