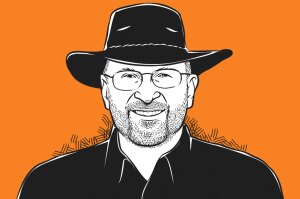 Right now, many component manufacturers (CMs) are waking up to the increased pressures of a slowing home-building market, and all the capital investments they have made are just not going to be enough because all their competition has done the same. Now that the new build season is ramping up to full swing, the ones who will weather the coming storms know that process improvement will be the key determining factor to remain profitable and is not something that should or can wait until they have time. Regardless of how busy your management team feels, here are four examples of process improvement that your company should carefully consider.
Example #1: The endless push of continuously adding more designers, which includes overseas design groups, will have serious negative consequences on market wages and job security for many designers over the coming market storms. Of all the groups within a CM operation, the design group can be the most stubborn regarding process change, even when it benefits them. Instead of adopting new methods for their design process, they would instead add more hours and people, which includes low-wage overseas component designers. One area in most design groups that could make a real positive change to help them reduce the seemly endless hours is the quoting process. Using the design program is not the best use of their time in all cases. Ask yourself these critical questions.

What is the quote-to-order ratio within your company? Most average about 30%.
Must all of the projects be quoted using the design program? Or, could a high percentage of potential projects be processed using another method?
One excellent way to improve the productivity of the design group is to have them not use the design program for every project for job estimation. For instance, in most cases using an estimation program by Advanced Component Solutions is 10x faster than using the design program. Better yet, someone other than the design group could easily use this estimation program. In minutes, an accurate quote that includes the board footage, lumber cost, plate cost, labor cost, gross margins, and many other helpful project details needed for estimation is included. To the managers and owners who resist this quoting method, ask yourself this question: Would you rather be able to process ten times the quote projects using a different program or hire and train other personnel to become designers?
Example #2: Lumber purchasing is another area for process improvement. Why are so many of you still doing all your buying activity using emails, spreadsheets, phone calls, and notepads instead of an organized toolset? Help your lumber purchasing personnel get organized with a program like Yesler. All your trading conversations, quotes, orders, and documents are in one easy-to-use place. A purpose-built tool helps buyers and traders to cultivate prospects, target specific trading partners with specific offers, and quickly convert conversations from quote to close. Both the buyers and traders will eliminate the clutter of email, phone, and text and gain efficiency with Yesler to make more trades. So to answer the unasked question, yes, even lumber purchasing can be improved upon by using better tools.
Example #3: Communication should be the number one area for consideration for process improvement. Too many companies insist on reinventing the wheel, relying on their accounting system, or relying too heavily on the current truss plate vendor to help them solve this critical area. The most common response about how well their project communication system works for them is that they need more training and add-ons to make it work better. One of North America's largest LBM and CM operations uses the truss program only for truss designing needs, not for the critical needs of communications and efficient management of the operation. This company uses AppWright to help efficiently manage its entire manufacturing operation. Those who have embraced better communication learned long ago that they could simplify all project information for their sales team and every other department within their operations. Project processing becomes magnitudes better when it is automated, live up to the minute, and is vastly simplified because all the critical need-to-know information is always correct at the user's fingertips. So many LBM and CM operations become so dependent on their truss plate vendors' software solutions that it becomes virtually laughable to threaten them with another vendor's services.
Example #4: Far too many CMs do not feel they are being properly supported and treated fairly by their existing truss plate vendor. Larger CM operations felt their choices have been extremely limited, and now they are settling for this less-than-optimal service. Many do not know their current salesperson or technical support person who they can call upon to help them with an immediate event because of downsizing and turnover of their vendor's personnel. Let me pause here and state very clearly that my company has no bias or preference for whom your company chooses to partner with. My purpose is to provide as accurate information as possible to help your company make better decisions. Now having stated that, there is a small plate vendor (who is not so small anymore) that has refined its CM software, has an excellent reputation for service and support, and so now even the largest CMs may rely on it for their critical needs. I witnessed a demonstration by Carl Schoening of Eagle Metal, where he created the most ridiculous layout with multiple hip roofs, which contained barrel, trey, and vaulted ceilings. He made this layout and engineered the trusses within minutes. Let me restate that Carl created this random complex layout and engineered trusses within minutes. Their layout and engineering software is very stable, extremely refined, and should be considered a serious contender for any CM operation, no matter the sales volume. As stated already, they have one of the best reputations for service and support. I predict that for the Building Components Manufacturers Conference 2023 trade show, one can expect Eagle Metal to be very busy. Good luck to those who are unhappy with their current plate vendor's services and will want to have an in-depth private discussion during the show. If you are remotely interested, I highly recommends you start laying the groundwork now and not wait for the mad rush this coming end-of-year push.
Don't let the phrase "too little, too late" describe your company when tough times come. Pride or ego is the actual barrier for most companies making meaningful improvements. An honest assessment and a review of all current practices are always warranted. Maybe your group should try a different approach to learning improved processes instead of using the same methods your group has grown accustomed to. The time for improvement is always now, so embrace continuous improvement in meaningful ways before it is too little too late.