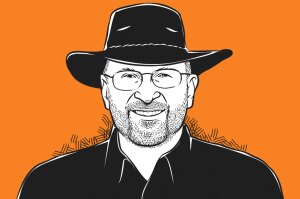 During the recent Building Component Manufacturers Conference (BCMC), I presented an educational session titled Component Manufacturing Should Not Be Operated as an LBM Supplier.
During the presentation, we discussed what should be industry norms but are not. If your group is open to exploring this new information, you may gain a fresh perspective on your business.
Key Topics Covered:
Work Minutes: Learn why work minutes offer better pricing, scheduling, and effective incentive programs, making them a superior measurement for wood trusses.
Employee Demographics: Understand the differences in employee issues and explore what can be done differently.
Potential Net Profit Gains: When implementing better practices, learn what are the potential net profit gains.
Additional Considerations: Explore related topics, including why Just-In-Time is the number one lean tool, often misunderstood and misapplied.
You can now access the PDF copy of the educational presentation titled "Component Manufacturing Should Not Be Operated as an LBM Supplier by TDC." Please take a moment to review the highlights of the education session:
1. The Fallacy of Using Board Foot Units Versus Work Minutes (R.E., S.U., Man-Minutes)
Component Manufacturers (CMs) are in the business of creating manufactured products, not simply reselling lumber units. This approach is based on proven methods from Ph.D. Industrial Engineers.
It's crucial to explore the significance of using work minutes as a much more accurate measure for pricing, scheduling, and assessing productivity.
Discover the typical gains that can be achieved when employing proper work minutes based on Industrial Engineer practices.
2. Two Versus Three Assembly Crew Labor and Productivity
Consider the economic aspects of employing two assembly crew members versus three for labor savings and potential gains.
Reflect on why your group might be led astray in terms of equipment recommendations and the design of new facilities.
3. Independently-Owned CM Locations vs. LBM-Owned CM Locations
Gain an understanding of the net profits typically achieved by independently-owned CM locations in comparison to their LBM-owned counterparts.
Challenge the misconception that LBM operators can afford to sacrifice a few net profit points in exchange for gaining additional sales.
4. Challenges in LBM-Owned CM Operations
Approximately 50% of CM operations owned by LBM companies face significant challenges in their relationship between LBM sales personnel and CM operations, even after years of operation.
5. Impact of High Employee Turnover
High turnover results in a workforce divided into thirds: 1/3 with three or more years of experience, 1/3 with 1 to 3 years, and 1/3 with continuous turnover.
Understand that high turnover leads to sales and net profit losses and that addressing personnel issues is more effective than simply investing in additional equipment.
6. Employee Practices and Profit Margins
Find out how much CM operations with poor employee practices lose in potential net profits.
You can download the complete 20-page educational presentation, which contains easily comprehensible information. Link to TDC's SugarSync PDF file - Component Manufacturing Should Not Be Operated as an LBM Supplier by TDC."