Knauf Insulation in Shelbyville, Ind., agreed to acquire the fiberglass and laminated building products segments of Guardian Industries.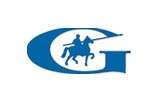 The deal includes Guardian Fiberglass, a supplier of insulation products for the construction market, and Guardian Laminated Building Products. Guardian is headquartered in Auburn Mills, Mich.
"We are already one of the fastest-growing insulation companies globally, and this deal will firmly establish our leadership position in what is the largest insulation market in the world," said Knauf CEO Mark Andrews. "It is an important step in our mission to become the global leader in energy efficient systems for buildings."
"This is also great news for customers of both Guardian and Knauf Insulation due to the highly complementary nature of these businesses. The combined entity will have a dramatically expanded manufacturing footprint to help provide high levels of service," Andrews said.
Guardian Building Products president and CEO said, "Guardian and Knauf share a culture of responsibility, accountability, safety, entrepreneurship, strong leadership, innovation, and value creation. We want our customers and employees to know that we anticipate a smooth transition."
Closing of the transaction is subject to certain regulatory approvals and customary closing conditions.