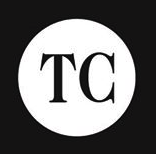 Ten Canadian lumber producers told U.S. Trade Representative Michael Froman in a meeting Wednesday that any new softwood lumber agreement between the U.S. and Canada would have to "reflect the differenes in forestry regimes across the country," Ross Marowits reports for the Times Colonist.
Canadian International Trade Minister Chrystia Freeland was also present in the meeting Wednesday. Marowits quotes Alexander Lawrence, a representative for Freeland, as saying that a new deal "must reflect 'the realities of [Canada's] softwood lumber sector, including differences in communities across Canada.'"
Resolute CEO Richard Garneau declined to provide details of what was discussed but said he conveyed that changes to Quebec's forestry regime means the province should have free and open access to the U.S. market, said spokesman Seth Kursman.
The Canadian government says it continues to negotiate and explore all possible approaches.
Oct. 12 marks the one year anniversary of the expiration of the last softwood lumber deal. During the past year, neither country has ben able to levy a trade dispute. After that date, if no new deal is reached, the U.S. will be able "to begin the process of imposing tariffs on Canadian lumber imports."
Read more >
ydusvvzf